"Tyler Preston is more than just a solo acoustic act."
Corporate Gatherings | Conferences | Expos | Weddings | Dinner Parties | Cocktail Hours | Receptions | Anniversaries | Birthdays | Holiday Events | Festivals | Fairs | Hotels | Wineries
Tyler Preston's soulful voice and expert guitar playing create the perfect atmosphere for cocktail hours, receptions, and more.
If you're anything like most event planners, you know that finding the right musician for your event can be a headache.You don't want a loud band that'll drown out the conversation, but you're looking for someone more engaging than the average acoustic guitarist.You need a seasoned entertainer to break the ice, keep the energy flowing, and create a welcoming environment where your guests can enjoy each other's company, make memories, and build valuable relationships.Sound like what you're looking for? click here 👇
Reviews
Tyler consistently receives excellent reviews. Check out a few of his most recent.
"Tyler's Super Star performance made me look like a Rock Star event planner."
Juliana Edge | Nordex
"If you want a performer to entertain and energize your guests, Tyler Preston is the person you should hire. Tyler's attitude and enthusiasm Impressed me from the first second I spoke with him. His repertoire is incredible: Pop, Rock, Country, Blues, 70', 80's. 90's— he hypnotized our guests throughout the evening. Tyler's Super Star performance made me look like a Rock Star event planner."
"Tyler was perfect! Professional, funny, engaging and great at announcements."
Kendra McMains | LPL Financial
"Tyler was absolutely perfect for our corporate event! He was professional, funny, engaging and great at announcements (especially when speaking to our employees). Everyone thoroughly enjoyed him and loved hearing their song requests. Can't wait to have him back! Thank you Tyler! One more thing….He is an AMAZING singer and guitar player - both acoustic and electric!"

"The hotel event coordinator asked me for his info because she was so impressed."
Chris Macinkowicz | VFW National Office
"With very little pre-event direction, Tyler read the crowd expertly, picking perfect songs one after another. Ranging from Country to Pop, to Blues and everything in-between, Tyler provided an amazing experience for me and my colleagues. In fact, during our set, the hotel event coordinator asked for his contact information because she was so impressed. I highly recommend him for your next event."
Videos
check out tyler's showreels, organized by genre and instrumentation. looking for a particular "vibe" or song for your event? just ask!
Pop
kick back and relax with top 40 tracks from the last fifty years of pristine American pop. bright like l.a. sunshine, slick as the streets of new york, and breezier than the beaches of miami, this set list features hits from a diverse array of artists such as Train, George Ezra, Tracy Chapman, The Police, IZ, The Beatles, Elvis Presley and more.
Rock
Let the good times roll with the biggest rock hits of all time — 50s sockhops, 60s psychedelia, 70s road rock, 80s heartland heartthrobs, 90s alternative, and modern garage rock bangers from an eclectic lineup of artists such as Bruce Springsteen, The White Stripes, Eagles, Nirvana, Chuck Berry, Creedence Clearwater Revival and more.
Country
Saddle up your horse and ride into the city for the quintessential dancehall experience. There'll be no crying in your beer here— this country cocktail features equal parts two-step classics and today's radio favorites from a range of artists as wide as the Texas sky— boot scoot the night away to the likes of Jon Pardi, Brooks & Dunn, Alan Jackson, Chris Stapleton, George Strait, Johnny Cash and more.
Blues
From the muddy fields of Mississippi to the sticky swamps of Lousiana and the smoky backrooms of southside Chicago, get your wang dang doodle on and shake your tailfeather all night long to the stingin' sounds of Tyler Preston and his Telecaster, featuring iconic hits from blues legends like B.B. King, Stevie Ray Vaughan, Muddy Waters, Albert King, Robert Johnson and more.
Acoustic
Sometimes all you need is a voice and a guitar to give your event a little more atmosphere. Whether you're looking for a romantic evening, a refined cocktail hour, or a relaxing afternoon, Tyler Preston's solo acoustic show features a variety of classic acoustic Pop, Rock, Country, and Blues hits that will surprise and delight your guests without overpowering the room.
calendar
Want to find out where Tyler's playing next? take a look below.
Tyler's Songbook
Over 400 songs (25 hours!) and counting.
| Genre | Decade |
| --- | --- |
| Country (6 hrs) | Current (4 hrs) |
| Rock (8 hrs) | 2000s (3 hrs) |
| Pop (4 hrs) | 90s (3 hrs) |
| Americana (2 hrs) | 80s (3 hrs) |
| Rock & Roll (1 hr) | 70s (4 hrs) |
| Blues (1 hr) | 60s (3 hrs) |
| Christmas (2 hrs) | 50s (1 hrs) |
| Celtic / Irish (1 hr) | -- |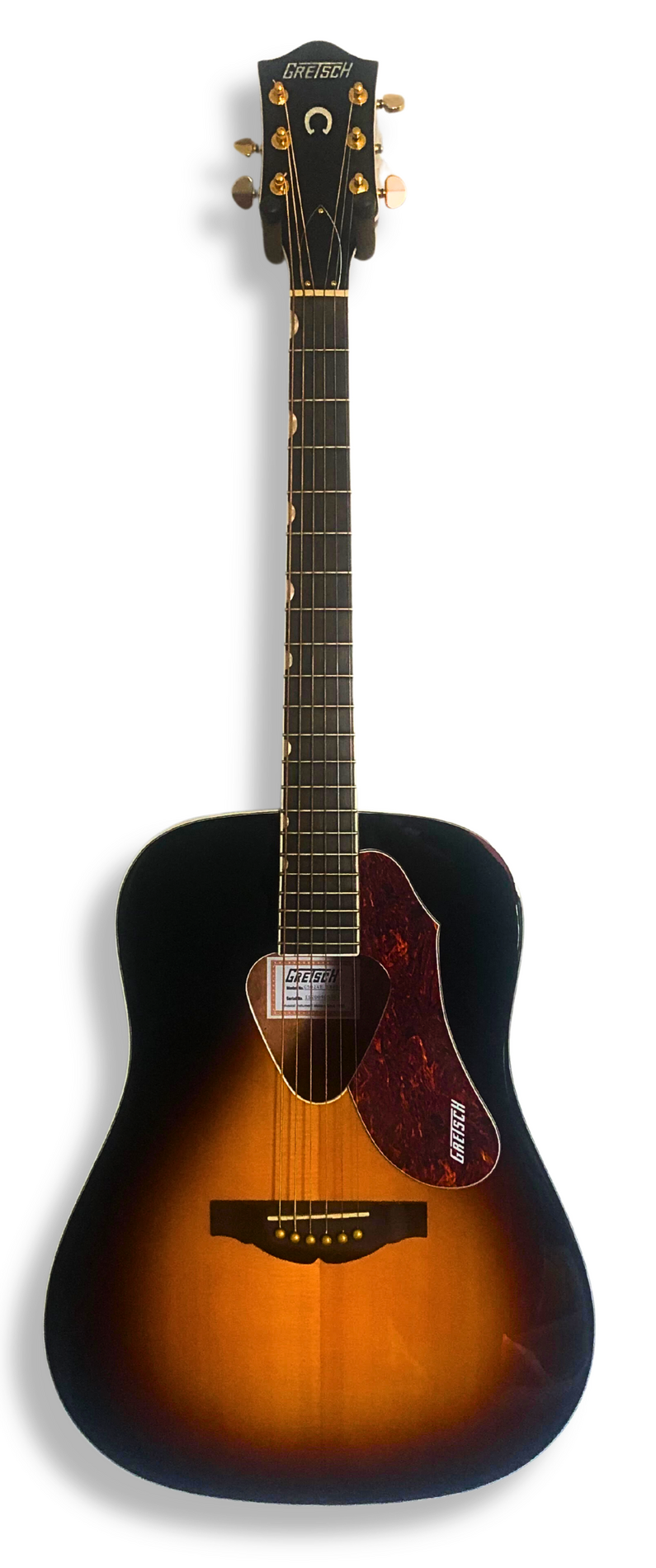 ---
About Tyler Preston
Born the son of a sailor and raised in Juneau, Alaska, Tyler Preston may not be your typical Texan troubadour, but he's the genuine article: road-worn and honest to a fault, with a battered old guitar case full of songs that will speak to your heart.Preston's timeless style fuses vintage blues, rock, and country into a soulful, modern sound underpinned by his masterful guitar playing and rich baritone voice. On record, his music glides seamlessly from acoustic ballads to swampy boogies and everywhere in between, while onstage he's a riveting entertainer with a magnetic personality and a 1000-watt smile.Since 2009, Preston has toured throughout the United States, Canada, and the Caribbean, performing over 1200 shows in Austin, Chicago, Denver, Los Angeles, Nashville, New York City, San Francisco, Portland, Seattle, Salt Lake City, Toronto, and more. Career highlights include opening for Wade Bowen, Trampled By Turtles, and Aaron Lewis, and most recently he was awarded 2021 Entertainer of The Year by the Farson Group.
Let's connect.
Ready to learn more? Just enter your info below and one of our team members will be in touch shortly.
Thanks!
Your signature has been received.
You will receive a confirmation email shortly. If you have any questions please call or text Tyler at (512) 934-7412.